Our exclusive distributor in Austria, Kastner, supplied and installed a complete range of Stertil-Koni Heavy Duty Vehicle Lifts in a brand new workshop. In total two SKYLIFT platform lifts in a tandem configuration, one 4-Post Lift ST 4120 and for all wheel-free maintenance a 2 Post FREEDOMLIFT SK 2090 and, finally, for maximum flexibility a set of six Mobile Column Lifts ST 1075 were supplied. Our surface mounted platform lifts with low drive-on height allow for optimal access for any heavy vehicle.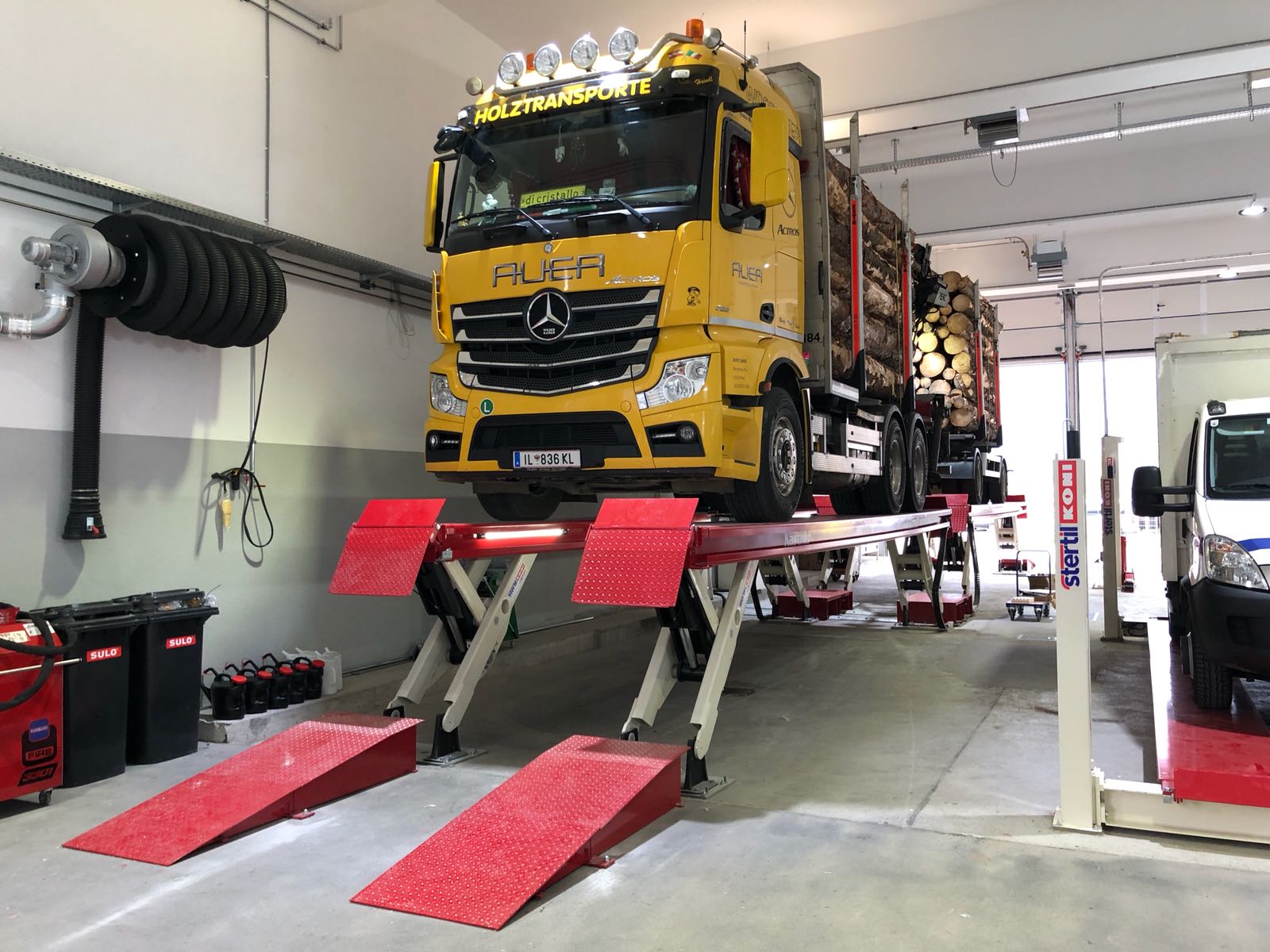 All maintenance jobs can be done at any required height and to make wheel-free maintenance jobs possible a Jacking Beam has been installed on each platform lift.
The ST 4120 and SKYLIFT are also equipped with LED lighting and air supply kit for ease of use and handling.
The freedom of choice - Stertil-Koni