Together with various adapters, axle stands and crossbeams, a set of 4 Stertil-Koni ST1085 Mobile Columns has been installed at the Dutch company Trioliet BV.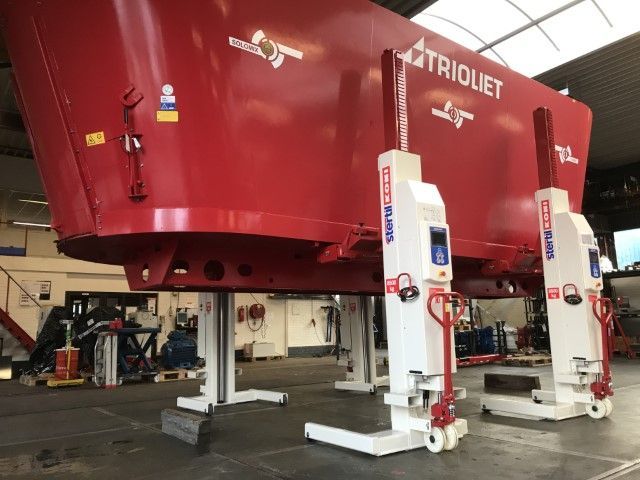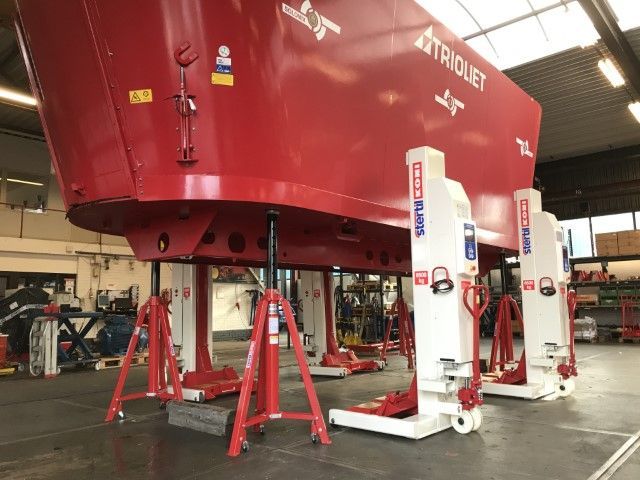 Feed Technology
Trioliet is a family business that employs more than 250 people, spread throughout the world. The largest group is employed at the head office in Oldenzaal, in the Netherlands. The company develops, produces and sells machines and systems for feeding cattle on cattle farms. Trioliet is market leader in feed technology in the Netherlands.
Ergonomic Working Position - Upright and on Your Feet
Stertil-Koni mobile lifting columns and accessories allow maintenance and repair engineers to access the machinery, equipment or vehicles in the best possible working position; upright and standing on their feet. As a result, reaping a higher return on investment and productivity as well as a fast turnaround in maintenance and repair. And most importantly, reducing absenteeism caused by industrial injuries.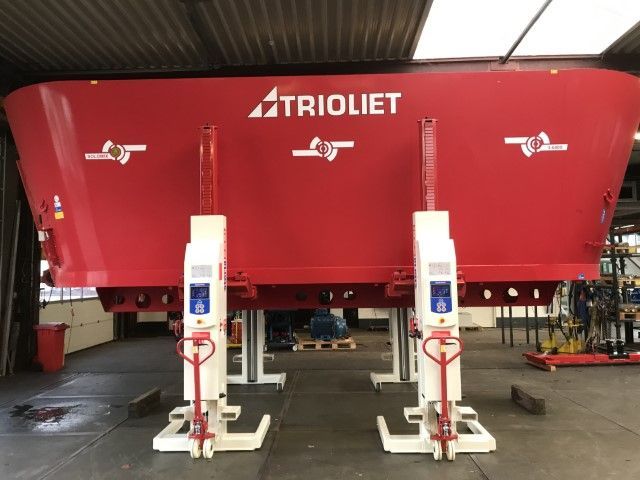 Specifications for Stertil-Koni Mobile Column Vehicle Lifts
The ST 1085 has a lifting capacity of 8,500 kg per mobile column lift, with a fork length of 350 mm and are therefore perfect for lifting a variety of vehicles even those with super single tyres in a safe and secure manner.
Stertil-Koni mobile column vehicle lifts really are 'mobile'. The synthetic wheels and hydraulic pallet truck mechanism that has patented overload protection make them easy to manoeuvre around the workshop also.
For more information please download the ST 1085 brochure.
Satisfied Personnel
Nice to see during the installation that the Trioliet personnel had a big smile on their faces.